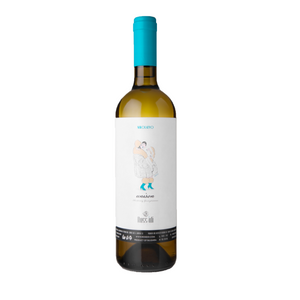 The Producer 
Rossidi
Grape Variety 
50% Chardonnay and 50% Gewurztraminer
Tasting Notes
An atypical but delicious blend of Chardonnay and Gewürztraminer. Two grapes that aren't commonly blended together, this wine has a fascinating balance of the textural and round sensations of the Chardonnay, and the aromatic complexities of the Gewurztraminer. Aromas include golden delicious apple, passionfruit, dried lemons, and honeysuckle.
Region
Thracian Valley
The Vineyard
The Nikolaevo Vineyard is situated on rolling hills in the Nikolaevo village in the east Thracian Valley. At the foot of the old mountain at 300 meters altitude, the grapes benefit from the cool air flow and good temperature amplitude between day and night during the ripening season. The soil is mainly clay, mixed with some limestone.
Vintage
2014
Winemaking
The grapes were partially de-stemmed and then gently crushed and pressed together in a closed membrane press. The Chardonnay grapes and Gewurztraminer grapes were both fermented separately in temperature controlled, stainless steel tanks and casks. The wine did not undergo malolactic fermentation in order to preserve freshness and a crisp and light character.
Alcohol Level
13%