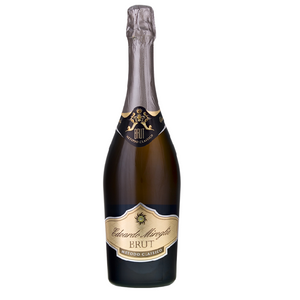 The Producer 
Edoardo Miroglio
Grape Variety 
80% Pinot Noir, 20% Chardonnay
Tasting Notes
Some of the most thrilling wine made in Bulgaria. This sparkling wine is made in the classic method (also known as the Champagne Method). The wine is aged 5 years on the yeasts, which is well beyond the minimum requirements for non-vintage champagne! The result is an extremely complex wine at the fraction of the price of champagne. The nose shows baked golden apple, ripe pear, peach, and lemon, as well as honey, fresh baked bread, and a touch of baking spice. The palate is more zesty and mineral driven with a long and creamy finish. 
Region
PDO Nova Zagora in the Thracian Valley
Vintage
2013
Winemaking
Made in the traditional (champagne) method, aged 36 months on the lees. 
Alcohol Level
12%
Dosage
10.4 g/L
Age of Vines
Planted in 2002
Awards
Gold Medal - Concours Mondial de Buxelles 2017
Silver Medal - San Francisco International Wine Competition 2017