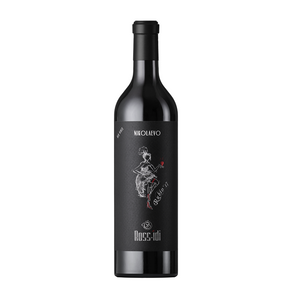 The Producer 
Rossidi
Grape Variety 
100% Rubin
Tasting Notes
A truly unique grape yields fantastic complex characteristics. Rubin's heritage as a cross of Nebbiolo and Syrah gives notes of candied red cherry, strawberry, hibiscus, lavender, roses, and leather. Fresh acids and a medium body make this a lively wine that continues to open up in the glass with more exotic perfumed aromas.
Region
Thracian Valley
The Vineyard
The Nikolaevo Vineyard is situated on rolling hills in the Nikolaevo village in the east Thracian Valley. At the foot of the old mountain at 300 meters altitude, the grapes benefit from the cool air flow and good temperature amplitude between day and night during the ripening season. The soil is mainly clay, mixed with some limestone
Vintage
2011
Winemaking
The Rubin grape is a cross variety created in the 1940s in Bulgaria between Nebbiolo & Syrah grapes. After destemming and crushing , the process flows in stainless steel tanks, in small batches, punch-down by hand, as fermentation is carried out by indigenous and selected yeasts. Malolactic fermentation takes place in 10% new and 90% old French 300L oak barrels, aged for 16 months.
Alcohol Level
13.5%
Serving Temperature:
64°F